The Mindful Creative Worskhop
Learn The Year-long Process Will Help You Build Creative Thinking Skills and a Life-long Mindfulness Practice
Thinking creatively makes you more agile, adaptable, and flexible. You're lighter on your feet. You brainstorm better, and you see more possibilities. In addition to your creative skills, you'll build a mindfulness and meditation practice.
Here's a way to start in 1 minute!
When business owners were asked about the skills they most want in 2021, many said creative thinking was number one. They need inspired and adaptable people.
They also need people who will take action and work together. Creative collaborations will be necessary to succeed in our new future.
This Mindful Creative process will build your skills to see the seeds of ideas and build on them or generate your own. To evolve, grow, and succeed, you need to tap your creative genius.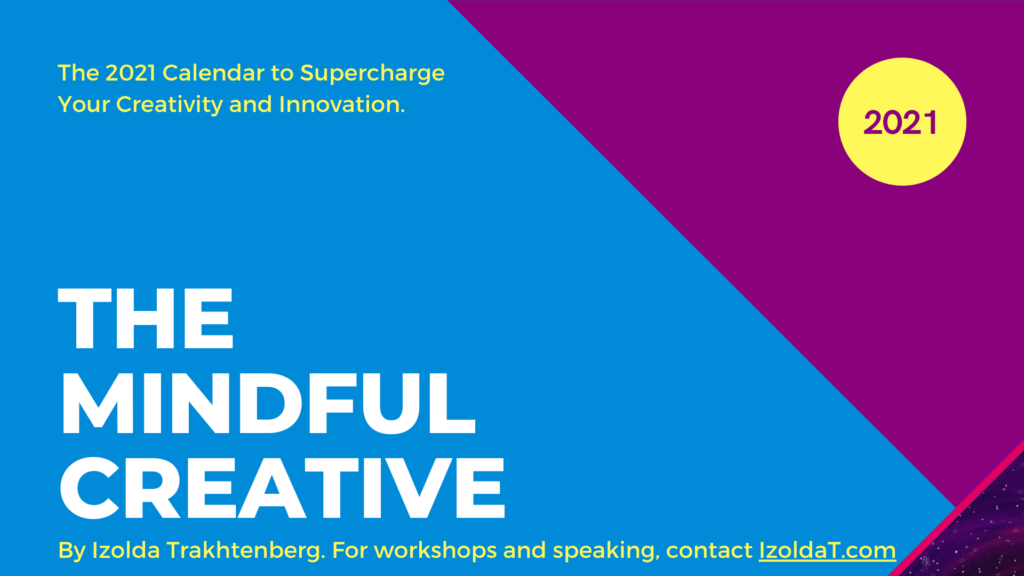 Download the calendar and begin the journey to your best creative and mindful self.
These videos will help you build a mindful practice. You can access them below or complete them through the links in the calendar.
It Starts With Breath.
It's literally the first thing you do when you're born. You breathe. We forget how important taking good breaths is. This easy technique will get you breathing, make you calmer, and relieve stress in under a minute. Will it solve everything? No. Will it help you respond more mindfully rather than react mindlessly? You be the judge.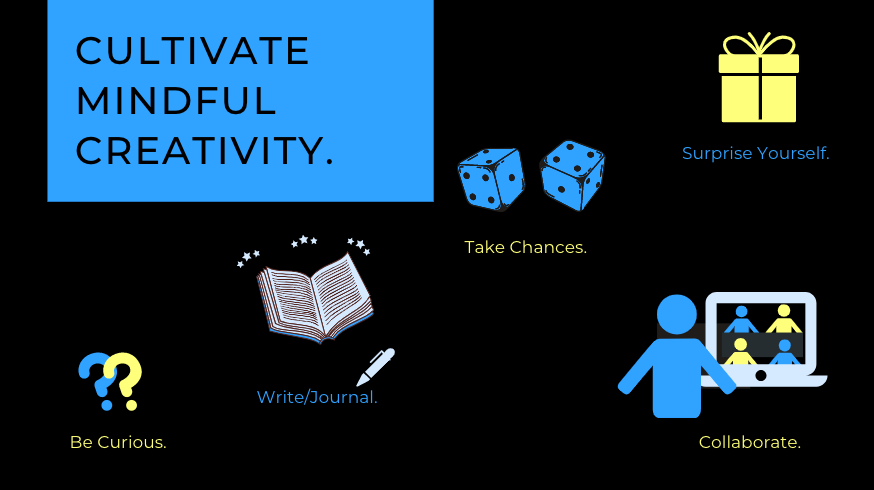 Contact us to learn more.